John Lincoln
| | | |
| --- | --- | --- |
| Birth: | | 02-Jan-1780, Scituate, Massachusetts |
| Death: | | Jun-1858, Belmont, Portage County, Wisconsin |
| Marriage: | | 08-Sep-1805 to Martha Thompson |
| | | |
Paternal Lineage
Children
With wife Martha Thompson:
Notes
This John Lincoln did quite a bit of traveling in his lifetime. Born in Scituate, Massachusetts, his family arrived in Durham, Maine in 1791 when John was 11. He made his way to northern Maine and Canada as some of his children were born in Fredericton, New Brunswick (1819 - 1821). He eventually settled in Hodgdon, Maine, located just west of Fredericton just inside the Maine border. Toward the end of his life, John followed his son, Warren, and lived in Wisconsin, where he and his wife are buried (First Belmont Cemetery). John was a farmer in Maine and Wisconsin.
John and Martha were married in Bath, Maine, a small town east of Durham. The marriage documents are provided by the Patten Free Library in Bath, Maine. He was 25 and she was 18 at the time. John was 78 when he died. Martha survived John by 11 years.
Martha Thompson was born 13-Jul-1787 and was from Topsham, Maine, a town between Durham and Bath. She died at the age of 82 on 07-Nov-1869. Dates of her birth and death are provided on some family notes from George Lincoln, a grandson of John and Martha via their son, Warren.
The names and birthdates of the children of John and Martha Lincoln are documented in family records of descendants of John and Martha, primarily from Larry Combs, a descendant of Benjamin Thompson Lincoln, one of the sons of John and Martha. The information from Larry Combs agrees with notes from Allan Lincoln, a great-grandson of John and Martha via their son Warren. In addition, the Y-DNA signature of descendants of Warren Lincoln and Benjamin Thompson Lincoln match, providing additional proof of their common paper-trail ancestry (see section on Y-DNA).
Documentation is from:
Vital Records of Scituate, Massachusetts to the Year 1850, Vol. I, page 220.
History of Durham, Maine, Everett S. Stackpole, 1899, page 214.
Patten Free Library, Bath, Maine.
History and Memories - Portage County, Belmont Township, Wayne Allen Guyant, 1984, Vol. I, page 15.
History of Aroostook, Edward Wiggin, 1922, Vol. I, page 27.
Personal communications - Larry Combs.
Notes from George Lincoln, a grandson of John Lincoln via his son Warren.
Documents
Vital Records of Scituate, MA to the Year 1850, Vol I, p 220
History of Durham, Maine, page 214
Marriage Record - John Lincoln - Martha Thompson page 1
Marriage Record - John Lincoln - Martha Thompson page 2
History and Memories - Portage County, Belmont Township, Vol I, page 15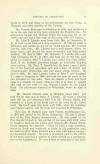 History of Aroostook, Vol I, page 27
Lincoln-Stephenson Ancestry Dates, page 1

Lincoln-Stephenson Ancestry Dates, page 2