Solomon Lincoln
| | | |
| --- | --- | --- |
| Birth: | | 25-Nov-1682, Hingham,Massachusetts |
| Death: | | Feb-1763, Norwell, Massachusetts |
| Marriage: | | 25-Apr-1705 to Hannah Stetson |
| | | 29-Apr-1742 to Elizabeth Franklin |
| | | |
Paternal Lineage
Children
With wife Hannah Stetson:
With wife Elizabeth Franklin:
Notes
Not much is known about Solomon Lincoln. He married Hannah Stetson when he was 22 (she was also 22), in Scituate, Massachusetts. Hannah died in Scituate on 18-May-1740 at the age of 57 (cause unknown). All of their children, except for perhaps Deborah, were born in Scituate, Massachusetts, a town on the Atlantic shore just north of Plymouth and southeast of Hingham and Boston.
Solomon then married the widow Elizabeth Franklin two years later (she was 48 and he was 59). "Vital Records of Scituate, Massachusetts" does not record the death of Solomon. However, his headstone is located in the First Parish Cemetery located in Norwell, Plymouth County, Massachusetts, and it lists his death as Feb-1763. The headstone of his first wife, Hannah, is also located in the same cemetery.
Elizabeth Franklin was born in Dorchester, Massachusetts on 29-Sep-1693. She first married David Franklin in Boston on 18-Jun-1713, and after he died in 1739, she then married Solomon Lincoln. Her date of death is unknown.
Hannah Stetson was born in Scituate, Massachusetts in Jun-1682. There were many from the family of Stetson that married Lincolns. In fact, Hannah's grandson, John Lincoln, married the great-granddaughter (Ruth Stetson) of Hannah's brother, Robert. Details are displayed in the graphic at right.
A map of the location of Scituate, Massachusetts is shown below.
Documentation is from:
History of the Town of Hingham, Massachusetts, George Lincoln (editor), 1893, Vol. III, page 16.
Vital Records of Scituate, Massachusetts to the Year 1850, Vol. I, page 220, Vol II., pages 183, 411.
The Descendants of Cornet Robert Stetson of Scituate, Massachusetts, Sixteen Hundred and Thirty-Four, Oscar Frank Stetson (editor), 1933, Vol. 1, Number 1, page 35.
The Genealogical Advertiser, Vol. IV, March 1901, page 32.
The Franklin Fireplace, by Betty Harvey Williams, Volumes 3-5, page 319.
A Genealogical and Biographical Sketch of the Name and Family of Stetson, John Stetson Barry, 1847, page 23.
History of Durham, Maine, Everett S. Stackpole, 1899, page 253.
Old Cemeteries of Southeastern Massachusetts, by Charles M. Thatcher, page 182.
Documents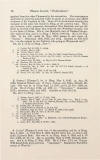 History of the Town of Hingham, MA, Vol. III, p. 16

Vital Records of Scituate, MA to the Year 1850, Vol II, p 411
Descendants of Cornet Robert Stetson of Scituate, MA Vol 1, Num 1, p 35
Vital Records of Scituate, MA to the Year 1850, Vol II, p 183

Documentation of the Solomon Lincoln - Elizabeth Franklin Marriage
Vital Records of Scituate, MA to the Year 1850, Vol I, p 220
Lincoln-Stetson Family Connections
A Genealogical and Biographical Sketch of the Name and Family of Stetson, page 23
History of Durham, Maine, page 253